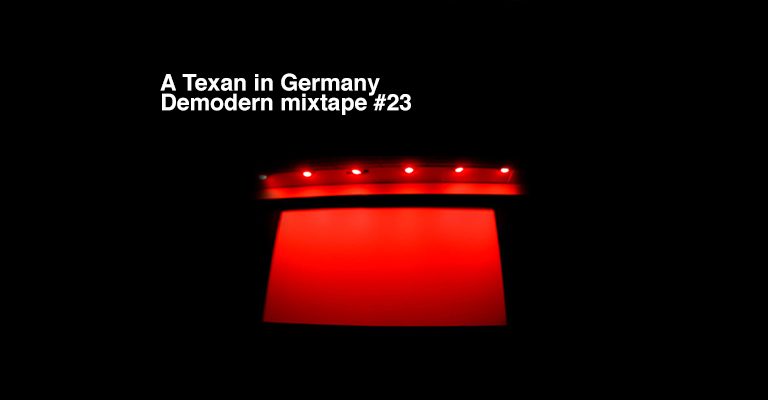 Claudia am 18.5.2018
DMDRN Mixtape #23 by Jason
Angefangen mit "Intro" von den großartigen The XX, gefolgt von Interpol's "Untitled" (zwei einmalige Songs und Bands) ist es nicht wirklich nicht einfach, Jason's Mixtape nicht zu mögen. Our "Texan in Germany" ist erst vor kurzer Zeit in Deutschland gelandet und erklärt nun, warum diese Musik für ihn so perfekt zum Erkunden neuer Städte und Länder passt. Viel Spaß!
Jason (Experience Director):
Music for Motion. I love it when I'm walking through the city and that perfect song randomly pops in my headphones - the beat matches my pace, the song changes as I turn a corner, and really opens up when I enter a busy square. These songs I typically play while I am moving around - going to work, at the airport, or just walking around the city.
Mehr Musik von Demodern findet ihr auch hier.